Accreditations
---

Achilles
We are a member of Achilles auditing and assessments, they oversee our ISO standards and company structure.
Click here to view our certificate (148k PDF File).
---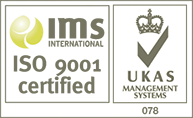 ISO 9001
The ISO 9000 family addresses various aspects of quality management and contains some of ISO's best known standards.
The standards provide guidance and tools for companies and organizations who want to ensure that their products and services consistently meet customer's requirements, and that quality is consistently improved.
---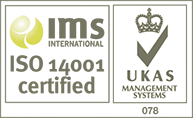 ISO 14001
The ISO 14000 family of standards provides practical tools for companies and organizations of all kinds looking to manage their environmental responsibilities.
ISO 14001 focuses on environmental systems to achieve this, while other standards in the family focus on specific approaches such as audits, communications, labelling and life cycle analysis, as well as environmental challenges such as climate change.
---